S/T, 2022, 420x 297mm, paper kraft i collage de paper de vidre, letraset i fotocòpia.
back to main menu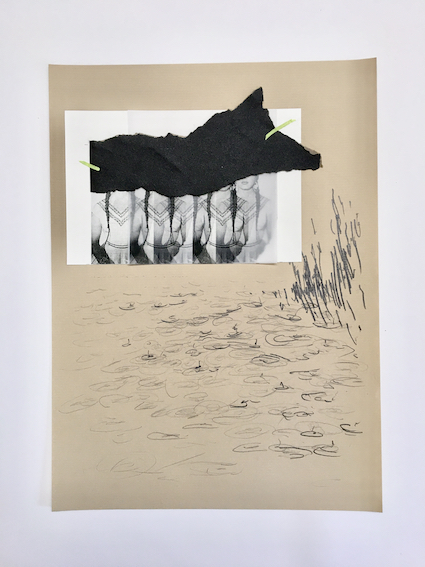 Com ressona el poemari "La Fàbrica" de Miquel Martí i Pol, 50 anys després de publicar-se?
Amb aquesta idea al cap realitzo una sèrie de 12 dibuixos i collages que hi responen. Alguns dels dibuixos formen part ara de l'exposició col·lectiva LA BLAVA, curada per Marià Dinarès i Toni Garcia, a l'Escola d'Art de Vic, oct 21-nov 26 de 2022.
How does the series of poems compiled within "The Factory" by poet Miquel Martí i Pol, 50 years after being published? With that in mind I engaged into drawing a series of 12 drawings and collages as responses. Some of these drawings are now part of the group show LA BLAVA, curated by Marià Dinarès and Toni García, at Escola d'Art de Vic, Oct21-Nov26 2022.