Homelessing in Europe, Madrid, Berlin, London, Parias, 2001
I had been exploring mobility and habitat through my last years of study across Facultat de Belles Arts (UB, Barcelona), and Ecole Supérieure d'Art (Grenoble, France), through experimenting with steel and pvc structures, and weaving/sodering plastic bags. Homelessing in Europe, which was recipient of the grant Generación 2000, was part of these explorations and proposed a series of actions in which an individual, fragile, and self-made architecture dialogued with hegemonic architectures and emblematic landscapes in Europen cities. In it, aspects such as the individual experience of space, the symbolism of architecture, precariousness, mobility and wandering, which I have explored in successive works, started to emerge.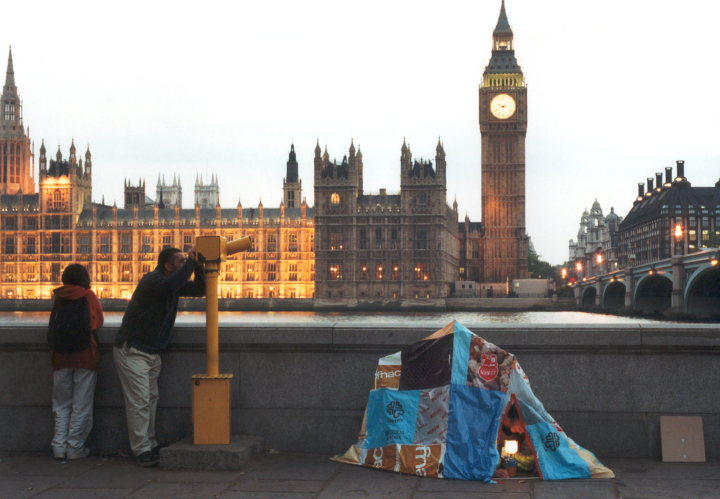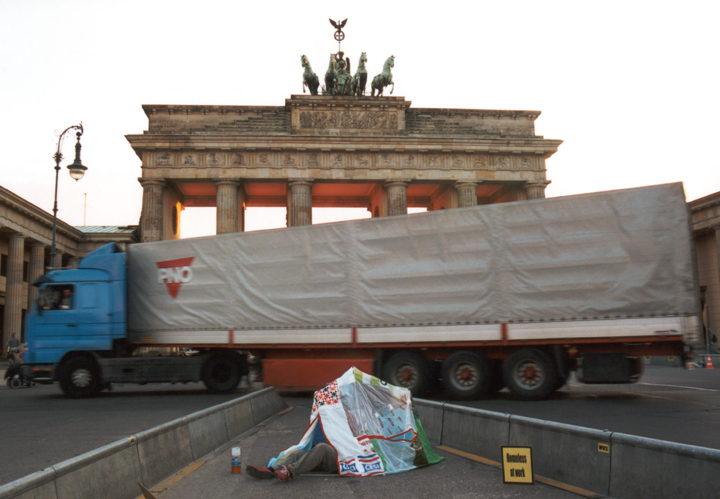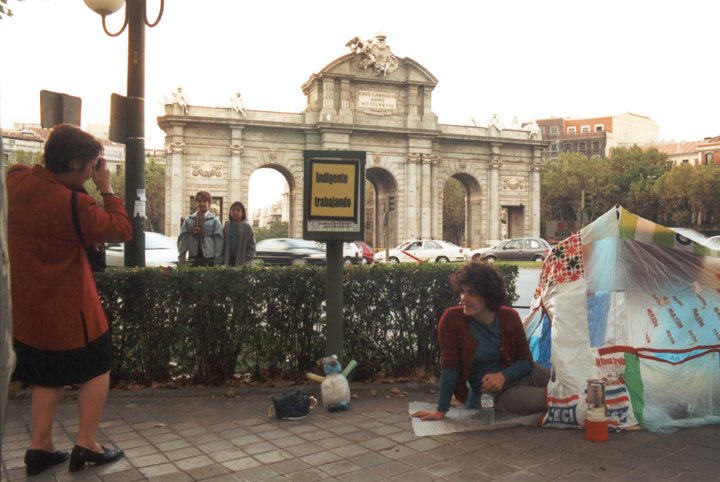 Exhibited at ARCO (Madrid, 2001) Stand Generación 2000, in Sala d'Art Jove Lola Anglada (Barcelona, 2001), at Salon d'Art Contemporain de Montrouge (Paris, 2002) among other venues.