Rieres / Rambles, 2007, walking.
back to main menu
Rieres i Rambles is a collective exploration of a territory promoted by Stalker and organized by Osservatorio Nomade/Barcelona, which was a comission for the exhibition Post-it City. Ciutats Ocasionals al CCCB de Barcelona.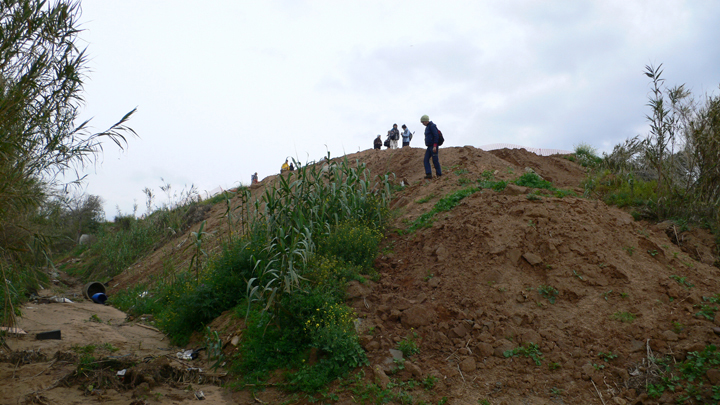 Through a performative and visual approach, the work sought at documenting and interpreting spatial issues within the metropolitan area of Barcelona. Five simultaneous walks departing from Sitges (Garraf), Olesa de Montserrat (Baix Llobregat), Viladecavalls (Vallès Occidental), Llinars del Vallès (Vallès Oriental), and Sant Andreu de Llavaneres (Maresme), met at Barcelona after three days of exploration.
Along with the artist Glòria Safont-Tria, we organized the Sant Andreu de Llavaneres itinerary. This itinerary was characterized by a sense of rendering what once was natural–rivers–into a controlled and domestic spaces, and by how highways and industrial infrastructures shortcut the ancient path "Camí del Mig" that used to connect towns from Mataró to Barcelona.