Microintervenciones, 2013, site-specific
back to main menu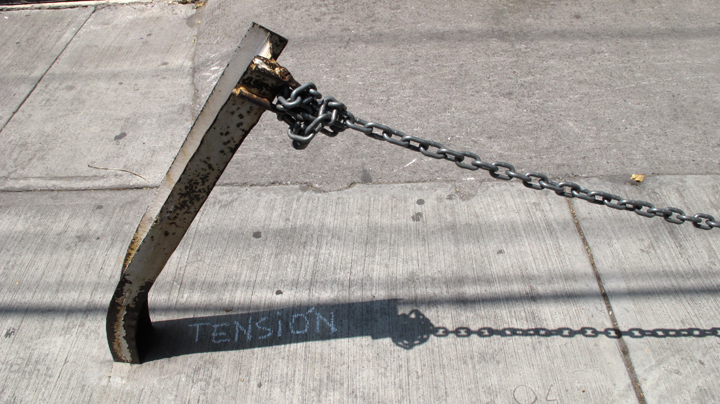 Microintervenciones is a collective series of interventions in Mexico City's public space. It consisted of a collective deambulation, an on site interpretation and response to selected spaces, writing with chalk on the streets' surfaces as footnotes.
Sometimes these interpretations honored informal activities that shape urban life, and sometimes they opened up new forms of spatiality akin to Edward Soja's third space. In other occasions, they created connections with other locations and events, playing with the local-global binomial.
Developed within ID | Barrio MEX with Ramon Parramon, Elena Muñoz and Laia Solé.