Soundrawings [Barcelona oct2019/feb2021], 2021, drawing & blue silkscreen
back to main menu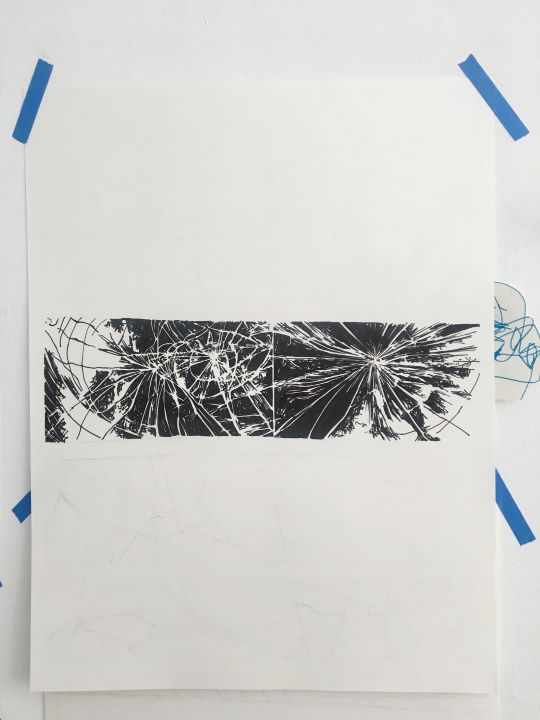 "Soundrawings" és un conjunt d'accions que explora la connexió entre el so i el dibuix. És també, l'exploració del dibuix com a resposta a allò de la realitat que ve a trobar-nos, del gest i també del "flow" o experiència òptima. "Barcelona feb2019/oct2021" és una de les primeres accions que posa en relació dos moments/paisatges sonors de la ciutat de Barcelona; i és també un diàleg entre els meus dibuixos -iniciats el febrer de 2021 en el context de les protestes per la sentència a Pablo Hasel- i els de Yasmín, una nena de dos anys, que han estat a les parets del meu estudi des d'octubre de 2019, fets en el context de les protestes per la sentència del procés.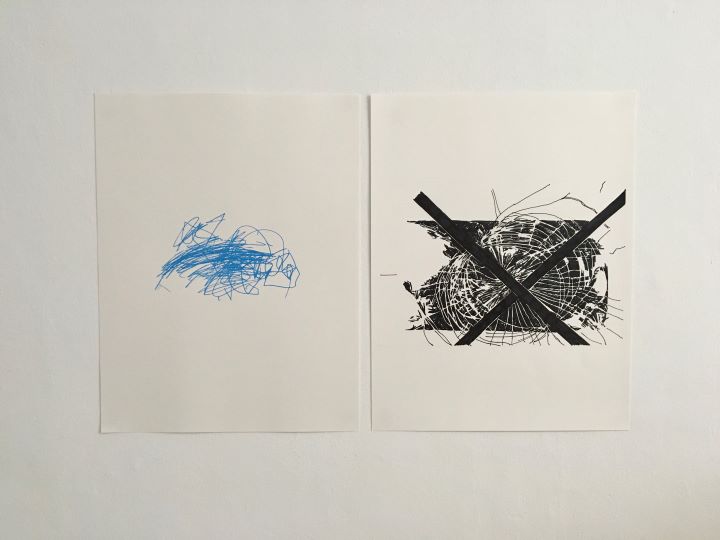 Soundrawings integrates a series of actions exploring the connections between sound and drawing. It explores too drawing as a response to that which comes towards us, gesture, and flow. Barcelona oct2019/feb2021 is one of the first actions within Soundrawing that puts in relationship two moments/soundscapes in Barcelona, and a dialogue between my drawings -iniciated in feb2021- and those of two-year-old Yasmín -which had been sitting in my studio since october 2019.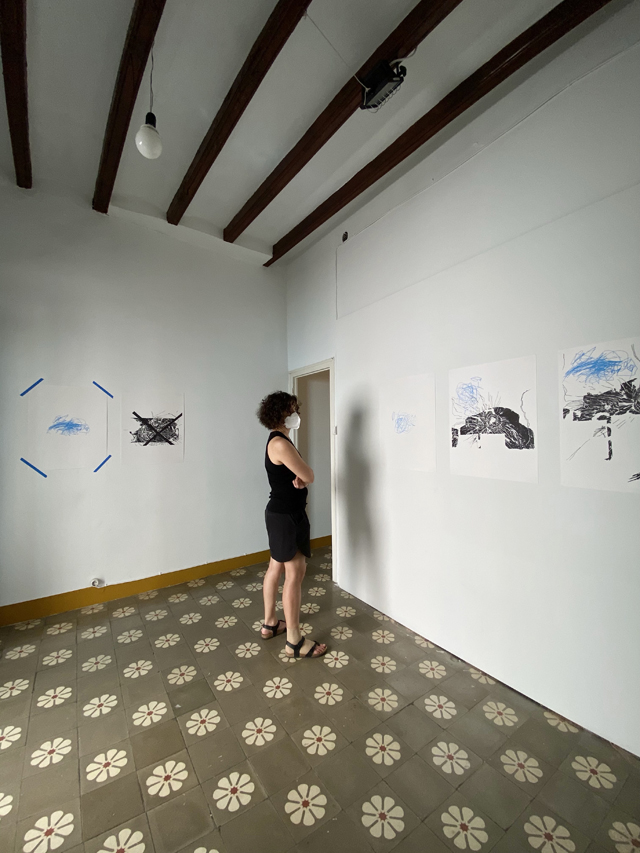 Espai 11, Vic, 2021.