Women who... , 2022, drawing & collage
back to main menu
Comissioned by Vespres Malgastats, a program of contemporary poetry in Catalan, the two drawings respond to poems by Chantal Poch and Juma Barratxina. Graphite, color pencil, collage on 100x70cm Ingres Paper.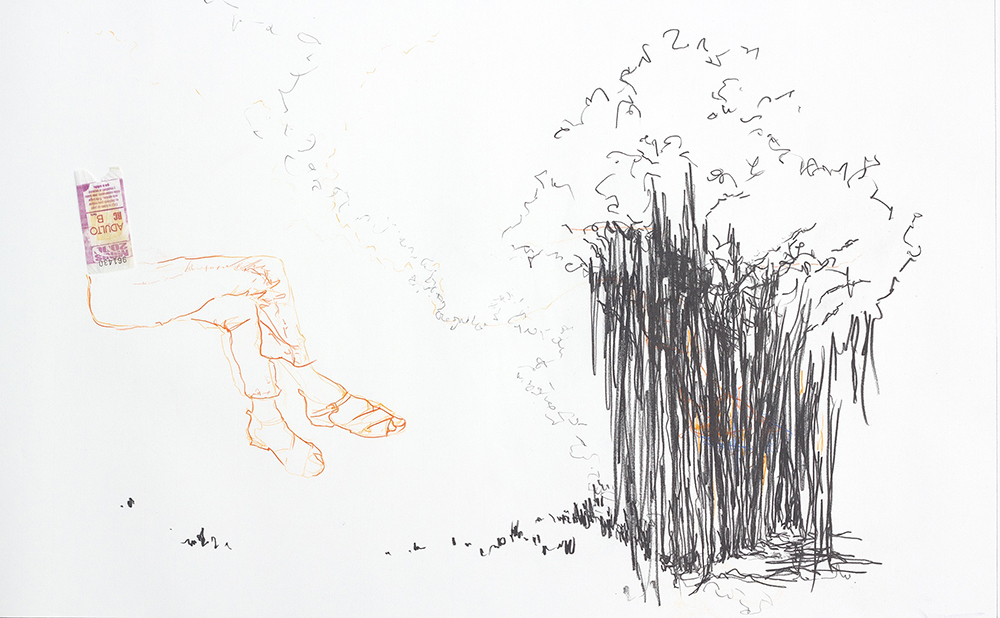 JUMA BARRATXINA
si els dies aixequessin llum
travessaria ciutats en tramvia
amb la roba perfumada, sabates lluents
i el bitllet pagat
ai! sóc en una cabana endinsada al bosc
i cap carter arriba
amb els epitafis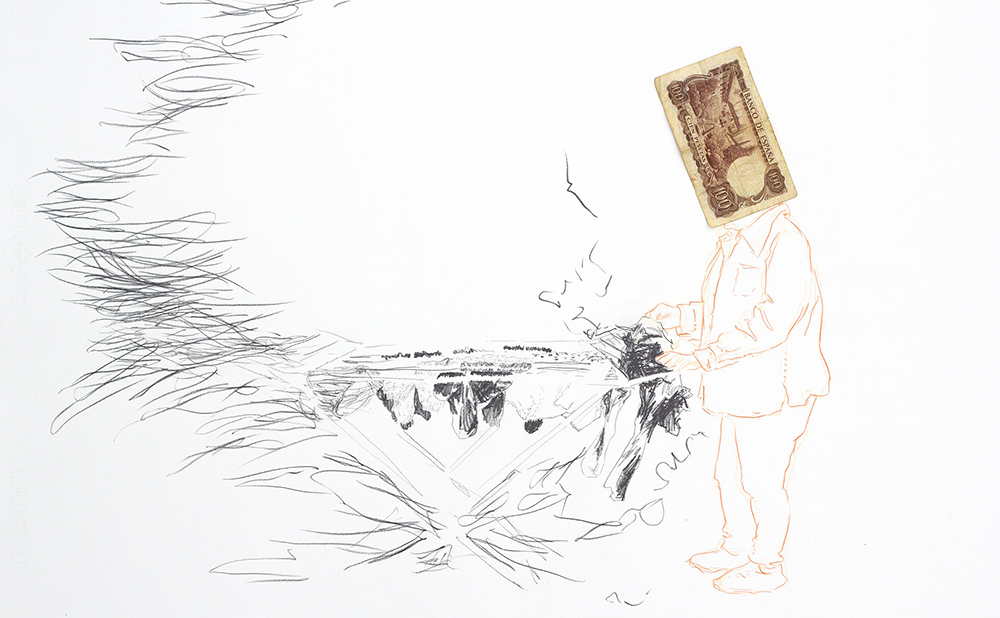 CHANTAL POCH
No ens miren els ulls de la història.
Com brillen al sac de l'heroi!